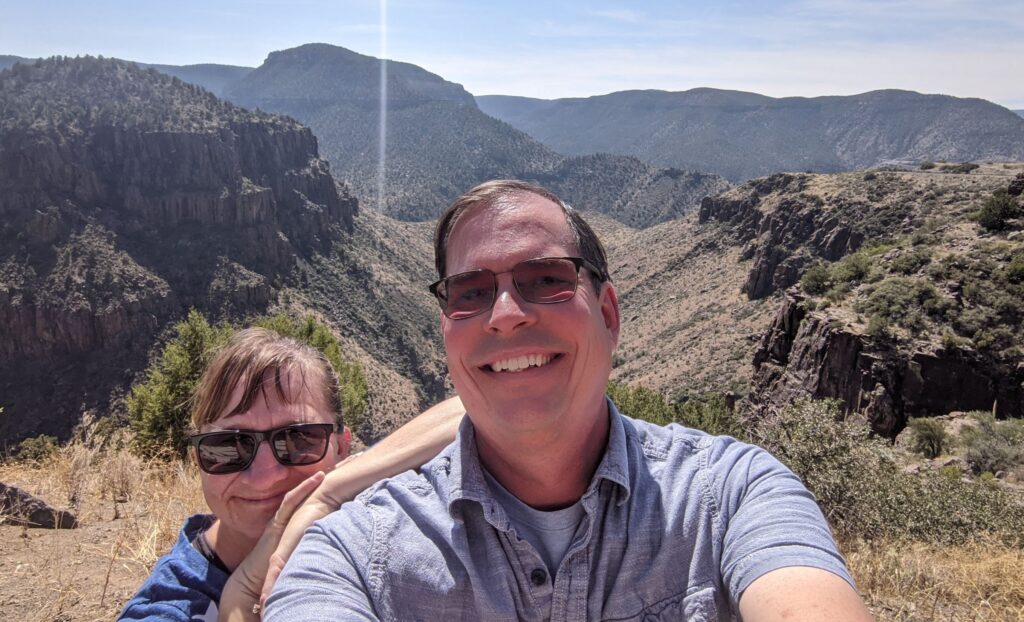 Personal
Growing up in beautiful northern New Mexico I learned a deep love and appreciation for the outdoors. With Fond memories of camping, hunting and fishing with my parents as child it was a natural progression into the Boy Scout and eventually into the Air Force.
After the service I met my lovely wife and we continued to camp – in tents or my truck which had a camper shell. Eventually that evolved into our first camper.
Over the years I've been honing my outdoor cooking game, from Dutch Oven cooking to smoking one of our favorites is cooking and eating in the wilderness.
Professional
I have been an IT professional for 20+ years, the last 18 of which have been spent consulting with businesses large and small to help them with technology tools, processes and service to increase their productivity.
Mission
To help campers be able to get the most from their RV's and maximize their enjoyment of the camping lifestyle.
Vision
To build a member driven community of like minded campers who can support each other in a non-judgmental way while eliminating misinformation that plagues other RV communities.